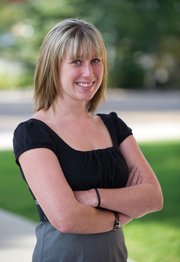 Nicole Inglis came to the Steamboat Pilot & Today in July 2010. She previously worked at the Craig Daily Press, for which she covered education and health care.
Nicole grew up on a farm outside of Rochester, N.Y., where she raised cattle before moving to Colorado in 2004 to attend the University of Colorado at Boulder. She received bachelor's degrees in psychology and journalism and interned as a reporter at the Vail Daily.
She enjoys powder days, fiddle solos and yoga.
Email Nicole at ninglis@SteamboatToday.com
Recent Stories