Repairs are still under way at the popular Lincoln Avenue restaurant
Winona's owner Jamie McQuade hopes to reopen the week of Labor Day. Winona's was forced to close July 21 after the subflooring in the restaurant's kitchen collapsed while being retiled.

While a wait is unavoidable for a weekend breakfast at Winona's, it is for a good reason: the food is worth it!
Home of world-famous cinnamon rolls! Be sure to stop in to see where cookies, muffins and desserts come to life. Stop by for daily breakfast and lunch specials. 617 Lincoln Ave., 970-879-2483, Open 7 am-3 pm (Breakfast & Lunch) M-Sat., 7 am-1 pm (Breakfast Only) Sun.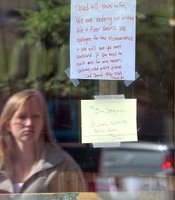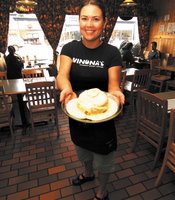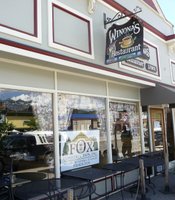 617 Lincoln Ave., Steamboat Springs
Welcome to Winona's located in downtown Steamboat Springs. Once a Kentucky Fried Chicken restaurant, Winona's has been featured in Bon Appetite, Gourmet, Outside, Continental, and Southern Living Magazines and is the home of their world famous cinnamon roll!! Be sure ...
Create search alert for "winonas"