The community is invited to take part in the coffee and dessert tasting open house from 1 to 2:30 p.m. at Steamboat Moxie Home Consignments and Design.

Eight-year-old Maggi Cong­don stared intently Tuesday at the blue-patterned, flannel material she was running under a sewing needle to make pajama pants. Gayle Dudley, of Sew Steam­boat, nodded in approval. "This is a non-school-day sewing camp," Dudley said. On the city's west side, Steamboat Moxie Home Con­signments and Design also is using instructional events to get potential customers in the door.
December 29, 2010 midnight

Steamboat Moxie Home Consignments and Design owner Michelle Caragol said the store had been contacted in early June to pick up some furniture from a Stagecoach home and have it sold on consignment.
August 21, 2012 6:10 p.m.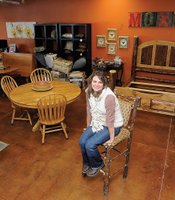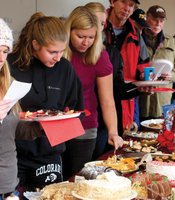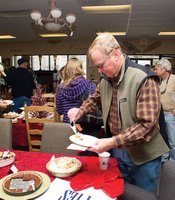 1855 Shield Drive , Steamboat Springs
Whether your style is modern, vintage, European, rustic, contemporary or some where in between you are bound to find well cared for items for your home at MOXIE. But we go beyond just selling items for your home. Check out ...
Create search alert for "moxie"