If you have plans to catch Sunday's Strings Music Festival concert with the rambunctious C Street Brass quintet, be prepared for a little different environment — one that welcomes fidgeting, exploring and even singing out loud.

It was during a concert in Israel, that a musician, with knowledge of Chee-Yun's violin, told her a prior owner loved it so much, his dying request was that he be buried with the violin.

The Strings Kitchen & Garden tour will feature seven homes from 9 a.m. to 3 p.m. Saturday, July 23.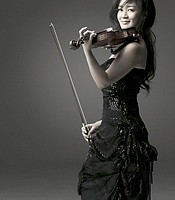 Create search alert for ""strings music festival""