It was during a concert in Israel, that a musician, with knowledge of Chee-Yun's violin, told her a prior owner loved it so much, his dying request was that he be buried with the violin.
Not sure what to do this weekend? Explore brings you its top five picks for this weekend's events.

With a long list of accomplishments, local Betse Grassby can now add interim executive director for the Steamboat Art Museum to her list.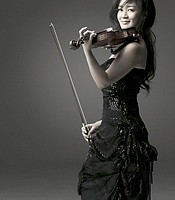 Create search alert for ""strings music festival""