After eight years of working with over a dozen schools in three counties and more than 24,000 students, Strings Music Festival decided to go even bigger.
Not sure what to do this weekend? Explore brings you its top five picks for this weekend's events.

Boulder-based bluegrass quintet The Railsplitters will have their first public performance in Steamboat Springs Thursday.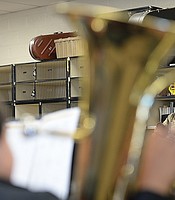 Create search alert for ""strings music festival""