Bringing a taste of local, Savor Steamboat was an event to showcase the cultural heritage of what makes Steamboat, Steamboat.

The Steamboat Springs Pro Rodeo returns Friday and Saturday night for its first performances of the summer.

As an author reveals the story behind the inspiration and triumph that comes with writing a book, a new appreciation for the written word can be found.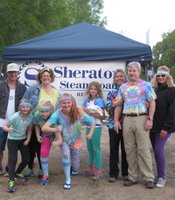 Create search alert for ""sheraton""