Bringing a taste of local, Savor Steamboat was an event to showcase the cultural heritage of what makes Steamboat, Steamboat.

The Steamboat Springs Pro Rodeo returns Friday and Saturday night for its first performances of the summer.

Next week, hundreds of mountain bike enthusiasts, volunteers, trail builders, thought leaders, bike industry reps, land managers and government officials from across the U.S. and around the world will convene in Bike Town USA for the International Mountain Bicycling Association World Summit. This is big stuff!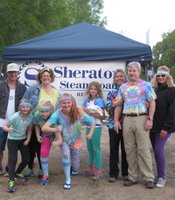 Create search alert for ""sheraton""