Steamboat Today's top 10 weekend events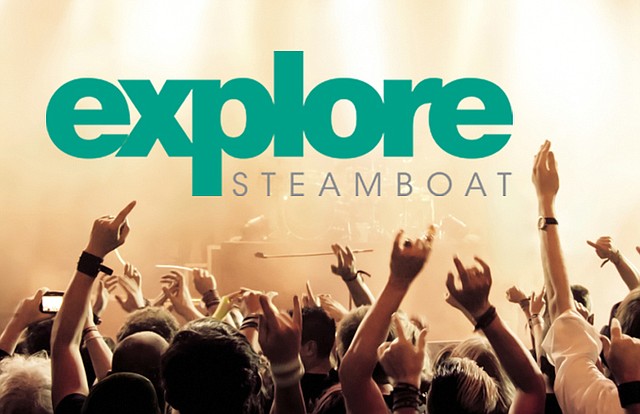 Steamboat Springs — Wondering what to do and where to go in Steamboat Springs? We've got you covered with this weekend's top 10 events.
Friday, March 17
Taste of Routt County -- Tread of Pioneers Museum, noon.
Historic cooking methods, recipes and food tastings. Nancy Mucklow and friends will discuss the history of soups and their importance to Routt County families, especially cowboys and ranchers. 800 Oak St.
Rebecca Folsom – Depot Art Center, 4 to 6 p.m.
Rebecca Folsom, from Boulder, Colorado will be showing many of her fine art oil paintings. Rebecca is a true renaissance woman. Beyond her career as a recording artist and national touring musician, she is a published author with two books of poetry. She is also an oil painter who has shown in numerous galleries. Rebecca will speak about her art work as well as play a couple of songs. Free Hors D'oeuvres and Wine will be served. 1001 13th St.
Nice Marmot -- Hahn's Peak Roadhouse, 8 p.m.
Nice Marmot, formerly The Groomers, will rock the roadhouse. 60880 Routt County Rd. 129.
Saturday, March 18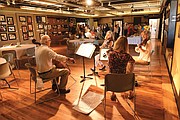 Steamboat Lake Ice Fishing Clinic -- Steamboat Lake State Park, 10 a.m. to 3 p.m.
Steamboat Lake State Park will host an ice fishing clinic at which people can learn about ice fishing and give it a try. All fishing gear will be provided, and holes will be drilled and ready to fish. 61105 Routt County Road 129.
The Motet -- Steamboat Ski Resort, 3:30 to 6 p.m.
The Motet began in 1998 in Denver where the bands then-rotating cast of musicians amased an enthusiastic and loyal throng of hometown fans. Their national fan base has been growing since they took their infectious dance parties on the road, and today they sell out popular venues from coast to coast. 2305 Mt. Werner Circle.
The Teen Center Grand Opening -- The Hayden Teen Center, 4 p.m.
Join for the grand opening and ribbon cutting ceremony of the New Teen Center. Pizza will be provided by the Hayden High School Teen Council. 240 S. Third St., Hayden.
ART-Tini: An Evening of Plays, Prose, Music and Martinis -- Depot Arts Center, 5 to 8 p.m.
The Steamboat Springs Arts Council will host an evening of theatrical and musical performances by local favorites such as Stuart Handloff, Sharon Pinney-Gamradt, Ann Ross and Ryan Fleming while sipping delicious martini cocktails. The event will include a silent auction and feast tables. 1001 13th St.
Live Local Music -- Steamboat Coffee Shop, 5 to 8 p.m.
Come enjoy Blues and Jazz music by David Bullard and David Mansbridge at the best coffee shop in town! 635 Lincoln Ave..
Sunday, March 19
MS Run the US Fundraiser -- City Market, 11 a.m. to 6 p.m.
Local runner Abbie Solberg is running 180 miles from Steamboat to Denver to raise awareness and monies for MS through MS Run the US. Join her outside City Market to learn more. 1825 Central Park Plaza.
Latin Dance Night -- Schmiggity's, 7 p.m.
Sunday night Latin dance parties are back! Free dance lessons starting at 7 pm, followed by a full night of open dancing. 821 Lincoln Ave.