Start your Saturday night with an ART-tini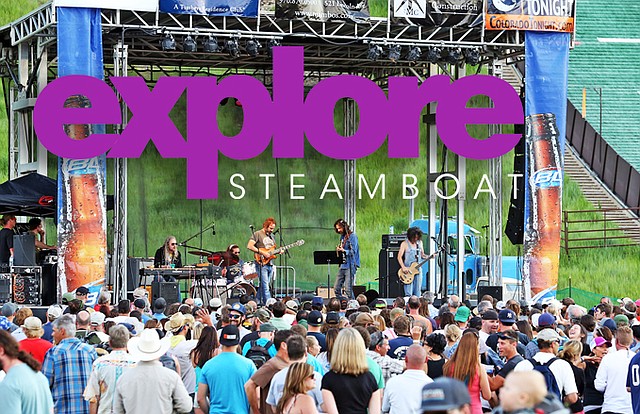 A ticket gets you two social happy hours of signature martinis, as well as several performances to fill your weekend culture quota. The Steamboat Springs Arts Council's first-ever ART-tini event stirs to life at 5 p.m. Saturday.
If you go
What: ART-tini, an evening of plays, prose, music and martinis
When: 5 to 8 p.m. Saturday, March 18
Where: The Depot Art Center, 1001 13th St.
Tickets: $35 at steamboatarts.org
Martini recipes
• Nasty Woman Martini: standard vodka martini with extra dirty.
• Monkey la la Martini: chocolate rimmed with vodka, coconut creme, kahlua, hard shaken with ice.
• Key lime pie Martini: rimmed with graham cracker crumbs, vodka, lemonchello, lime juice, splash of half-and half.
Steamboat Springs Arts Council organizers had been looking for a replacement for Palettes, a fun, but logistically difficult, culinary event they've hosted in the past.
"We decided Steamboat loves happy hour, and Steamboat loves performances," said Sabrina Stewart, SSAC's office and facilities manager.
The event opens with a happy hour, featuring appetizer feast tables, martinis, wine and beer. At 6:15 p.m., local thespians will perform seven pieces, ranging from duets to poetry to an excerpt of the musical comedy "I Love You, You're Perfect, Now Change."
Many of the performers are known in town, including Stuart Handloff, executive director of the Steamboat Symphony Orchestra; actress Sharon Pinney-Gamradt; author Ann Ross; musician and actor Ryan Fleming; and Stewart, an actress.
All are members of the Steamboat Theatrical Society, a group that began meeting two months ago.
Each Friday at noon, people interested in any aspect of theater meet at the Depot.
"We welcome all kinds of artists and non-artists," Stewart said. "We've had writers come, and someone else will perform it, and we've had people who just like to listen. And it's all ages — probably from early 20s to people in their 80s. It's a really fun, eclectic group.
"This is the first event focused on them," Stewart added. "Everything is geared toward highlighting the actor or the performer."
A silent auction of fine art pieces by local artists will also take place.
The event is sponsored by Arctic Liquor and Steamboat Meat & Seafood Co.
Meanwhile, Steamboat Theatrical Society is gearing up for its next project: reenacting a book written by a writer in the group.
"Alta's Curse," by Patrick Curran, is the true story of a Georgia moonshiner who vows to straighten out his life after years in prison. It will be performed as a series of vignettes, with minimal staging — a format Stewart predicts will work well with a new acting group. Ryan Fleming also plans to write music for the show, which is tentatively scheduled for late summer or early fall.
"The Steamboat Springs Arts Council is trying to represent all arts in the Valley," Stewart said, "not just fine arts or not just music. We're heading toward becoming a creative district, and this is part of the grand path of making sure everyone is represented and included."