Bud Light Rocks the Boat concert series kicks off Saturday with Magic Giant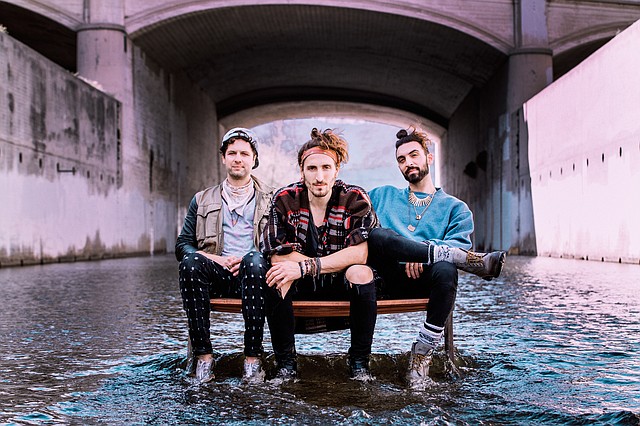 Steamboat Springs — The snow is starting to melt, and the Bud Light Rocks the Boat free concert series kicks off Saturday. For its first show of the year, the Los Angeles-based rave-folk group Magic Giant will take the stage in Gondola Square at Steamboat Ski Area.
If you go:
What: Bud Light Rocks the Boat free concert series show featuring Magic Giant
When: 3:30 to 6 p.m. Saturday, March 11
Where: Gondola Square at Steamboat Ski Area
Cost: Free
The band's mission is to move bodies and souls, and every show, in the band's own words, is a super-fun dance party.  
"We're looking forward to seeing everyone ski down the mountain, drop off their ski boots and strap on their dancing shoes," band member Brian Zaghi said. "Or just dance in their ski boots."
The band, founded in 2014, features co-founder Austin Bisnow, also known as Austin Bis, as lead singer and on cello; co-founder Zambricki Li on violin, harmonica and banjo; and Zaghi on upright bass, guitar and cello. For Saturday's show, Jake Hayden will play drums.
Besides his involvement in the band, Zaghi is also a salsa dancer.
"I've definitely been able to bring Magic Giant to the salsa world," Zaghi said. "It's a way of spreading this whole concept of mixing cultures that we want to do."
Magic Giant is known for its upbeat, soulful, dancing presence, especially at festivals. The band has appeared at Electric Forest, Lightning in a Bottle and Wanderlust. The band's sound, a mix of indie-folk and electronic beats, has been compared to the Lumineers, Imagine Dragons and Mumford & Sons.
The band's work has been mentioned by NPR's Songs We Love program. Besides playing tours across the U.S., the band has also played at Camp No Counselors, a summer camp for adults 21 and older, and RiSE Lantern Festival, which launches thousands of lanterns into the night sky.
The band also played a Bud Light Rocks the Boat free concert last March.
"We probably play more in Colorado than in any other state," said Bis, who attended University of Colorado. "People here are open-minded and active and are ready for music."
Magic Giant's new album is set to be released May 19, with pre-order for the album beginning Friday. The band recorded while on tour, once in a field of wildflowers, once in a redwood tree.
Next, the band takes off on its summer tour across the U.S. and Canada.
The Get Well Soon Tour, a nonprofit that Bis co-founded in 2011, will also host events in the upcoming months. The organization connects musicians including Justin Bieber, Mandy Moore, John Legend and others with kids who are in the hospital.
"The kids just jaw-dropped," Bis said of the nonprofit's first event. "They were in awe. It was really beautiful."
This spring marks the family-friendly Bud Light Rocks the Boat free concert series' 18th year. Saturday's concert begins at 3:30 p.m.