"Monumental: Skiing Our National Parks" premiers at Chief Theater in Steamboat Springs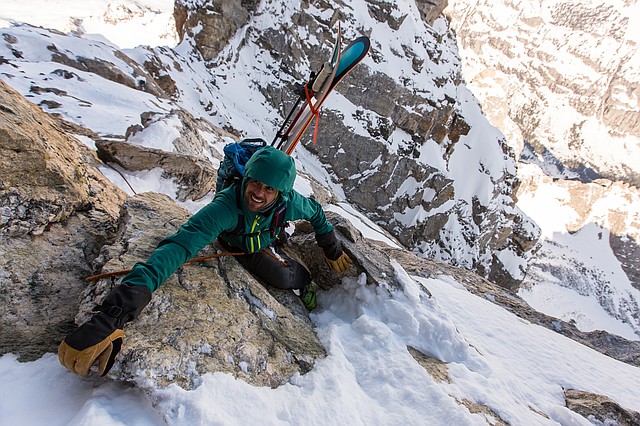 Originally published February 16, 2017 at 1:29 p.m., updated February 16, 2017 at 1:42 p.m.
Steamboat Springs — Before your alarm clock sounds through the dark on a powder day, before you made your decision to live by a resort and backcountry, before your ski coach tied the tips of your skis together with an edgie wedgie, lies a mind-boggling expanse of centuries and landscapes of ski history.
If you go:
What: "Monumental: Skiing Our National Parks" screening
When: Doors/bar at 6:30 p.m., Show at 7 p.m. Friday, Feb. 17
Where: Chief Theater, 813 Lincoln Ave.
Tickets: $10
More information: monumental.powder.com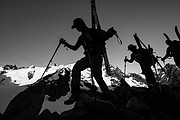 The Chief Theater hosts "Monumental: Skiing Our National Parks," a ski film set in Yellowstone, Yosemite, Grand Teton, Glacier and Olympic national parks at 7 p.m. Friday.
The film honors the 100th birthday of the National Parks Service, celebrated Aug. 25.
"National parks aren't necessarily thought of as common backcountry ski experiences, but they offer incredible opportunities," said Powder Productions Executive Producer John Stifter. "What we found was better than expected."
The film's featured skiers, including Andy Mahre, Lynsey Dyer, Griffin Post, Colter Hinchliffe, Kalen Thorien, Greg Hill, Max Hammer and Connery Lundin, explore a wide variety of the parks' terrain and wildlife.
"In Yosemite, you practically have to parallel park in the summer," Stifter said. "To be able to see that in the winter, with no one around at all, is amazing."
Due to the national parks' size, remote nature and protections ensuring minimal infrastructure, the road to get to these settings is often an adventure in itself.
"It's a feeling of being really off the grid," Stifter said. "It was a lot of gear shuffling and research, and logistical challenges."
Where more typical ski film crews would transport equipment via snowmobile, restrictions on motorized vehicles required the crew to rely on its own human power to access terrain and carry equipment.
"We were schlepping in 80-pound packs," Stifter said.
For the Olympic National Park segment, the team hiked 18 miles through temperate rainforest to access the filming area — with one crewmember hiking in flip flops.
Some film crews might commute to the scene, but the parks' locations were so remote, that the film team would winter camp, often without cell reception. In Yellowstone, winter temperatures led the crew to snuggle camera batteries in their sleeping bags to prevent them from freezing.
But the characteristics of the parks that made filming challenging were also what allowed for such clear, unobstructed, unpolluted views; for dramatic lines no one has skied in decades; and for miles of snow unmarked by tracks — except maybe animal tracks.
It's the kind of rugged, earned, highly unassisted skiing that might be closer to what our ski ancestors did.
"The film showcases what's spectacular about the parks and gives the next generation the historical value of the parks," said promoter Michael Martin. "Sort of a passing of the torch."
All proceeds of the film benefit the Chief Theater, which also hosted the Steamboat Mountain Film Festival's previous events.
"Ultimately, (the film) is a reminder that, especially in this political climate, we need to ensure the preservation and protection of our public lands," Stifter said. "The work that these original politicians, environmentalists, naturalist — so many people did means that here we are in 2017, still skiing in these amazing places and sleeping under the stars.
"That's something you can't take for granted," Stifter added.
At the "Monumental" website, a digital feature offers written accounts, photos and video clips of National Parks skiing to complement each segment of the feature film. A 150-page coffee table book of photos from the film is also available.