Steamboat Today's top 10 weekend events for April 21 to 23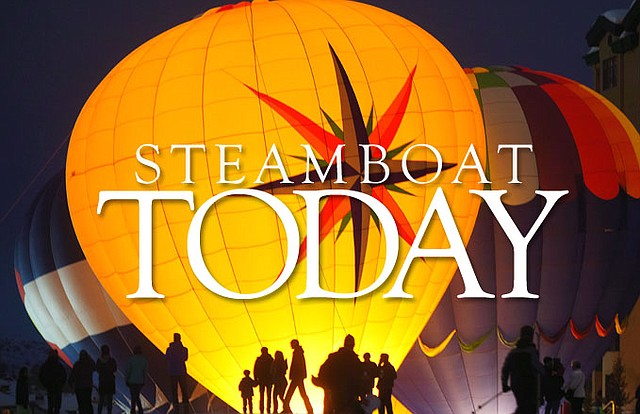 Steamboat Springs — Wondering what to do and where to go in Steamboat Springs? We've got you covered with this weekend's top 10 events.
Friday
April Stools Day
10 a.m. | Local trails and parks
The Pet Kare Clinic needs help picking up dog waste left behind on local trails and parks. Sign up on Pet Kare Clinic's Facebook page for entry into a drawing for a fun prize. Pick-up packages will be available at the Pet Kare Clinic. For more information, call 970-879-5273.
Hike and Bike Friday
7:45 a.m. | Steamboat Springs Elementary and Middle schools, 39620 Amethyst St.
Students can be dropped off by the bus at the high school, where community service officers and volunteers will be present to safely manage street crossings. Walk Butcher Knife trail to Soda Creek or Strawberry Park campus. Permission slips must be dropped off at the bus and can be found on school website.
Steamboat Theatrical Society
Noon to 1 p.m. | Depot Art Center, 1001 13th St.
Join other theater enthusiasts at the Art Depot baggage room. Bring a segment of prose, poetry, original work or a traditional scene from a play or movie to read aloud and discuss. No memorization is required. For more information, contact Sabrina Stewart at 970-323-599-8281 or sstew7@gmail.com.
Pat Waters

6 to 8 p.m. | Aurum Food & Wine, 811 Yampa St.
Local musician and owner of Schmiggity's music venue, Pat Waters is a one-man rock band, taking requests from favorites spanning more than four decades.
Saturday
Pressure Canning Workshop
9 a.m. | Routt County Extension, 136 Sixth St.
Learn to can a delicious soup and have a sample to take home. Feel free to bring a pressure canner to have it tested for safety and accuracy. To register, call the Routt County Extension Office at 970-879-0825.
Weekend Warrior Workshops: Paint on Water
Noon to 3 p.m. | Depot Art Center, 1001 13th St.
Learn about the art of paper marbling and manipulating paint on water. Drop-in workshop is meant for all ages. The cost is $20.
Earth Day
Noon to 4 p.m. | Natural Grocers, 335 Lincoln Ave.
Join Natural Grocers and receive a free, reusable shopping bag. Plant a seed to take home for your garden.
Steamboat Swings Big Band Dance
7 to 10 p.m. | Depot Art Center, 1001 13th St.
A Lindy hop/jitterbug swing dance lesson with Steamboat Stomp. The band starts at 7:30 p.m. Cost is $10 per person, $15 per couple or $5 for students.
Sunday
Poochy Paddle
2 to 4 p.m. | Old Town Hot Springs, 136 Lincoln Ave.
This event is for dogs, their families and visitors to enjoy an afternoon at our pools for games, contests and loads of laughs. Dogs will enjoy jumping, swimming and retrieving toys in the pool, races across the pool and playing with other dogs in our 82 degree water.
Community Yoga
4 to 5:20 p.m. | Yoga Lila, 1955 Bridge Lane.
Join Yoga Lila for a community yoga class.
To view a full listing of today's events visit the Steamboat Happenings page or download the free Steamboat Today news app.