The Bock's Office: 'Boss Baby' just as cute and immature as you'd expect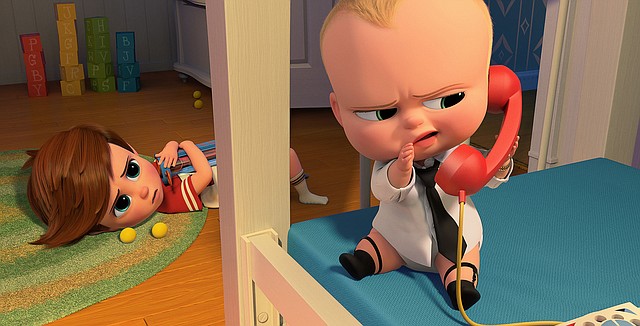 With a cartoon called "The Boss Baby," you can't be too surprised with less-than-brilliant dialogue, but don't throw the baby out with the bathwater just because the protagonist rattles off the phrase "Fart-poop-doody!" as a curse word.
If you go...
"The Boss Baby," rated PG
Rating: 2.5 out of 4 stars
Running time: 98 minutes
Starring the voices of: Alec Baldwin, Steve Buscemi, Lisa Kudrow and Jimmy Kimmel
Now playing at Wildhorse Stadium Cinemas and Craig's West Theatre.
Andy Bockelman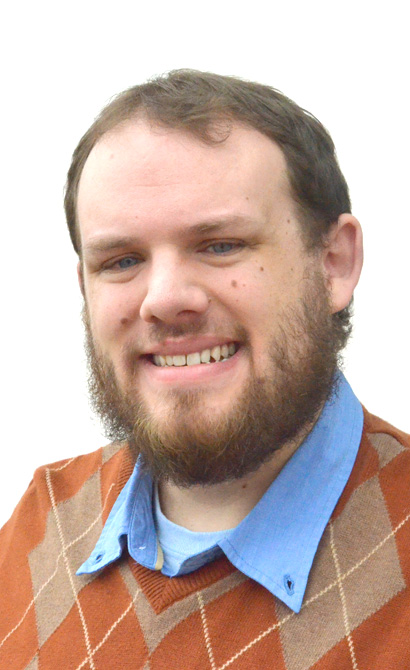 Andy Bockelman is a member of the Denver Film Critics Society, and his movie reviews appear in Explore Steamboat and the Craig Daily Press. Contact him at 970-875-1793 or abockelman@CraigDailyPress.com.
Find more columns by Bockelman here.
At 7 years old, Tim Templeton (voice of Miles Bakshi) has already achieved the perfect life. With doting parents (Lisa Kudrow, Jimmy Kimmel) and a wildly active imagination, Tim's days are filled with joy.
Then comes the day when everything changes for the worst, the day when the family gets a chubby, blond invader: a baby brother.
Tim doesn't approve of the new kid in the house one bit, mostly because he monopolizes Mom and Dad's attention, but also because the tiny tyrant is highly suspicious from the start, wearing a suit and tie and appearing far more intelligent than a normal infant should be.
And, Tim soon finds out the baby can not only speak but does so in a baritone (Alec Baldwin).
The newborn is in fact, not his brother at all, but an undercover agent for Baby Corp., an organization dedicated to making sure babies receive the majority of the world's love. What's more, if Tim wants him out of his hair, he'll need to help him complete his mission, which is to find out how to save babies from being overshadowed by the most diabolical force known to mankind: puppies.
Baldwin is delightful in a vocal role that's essentially Jack Donaghy from "30 Rock" with teensy sock garters and a diaper, making a persuasive argument for why using the toilet is a waste of precious time. He may not have a real name or be able to go "upsies" all by himself, but there's a suaveness to his delivery that makes you want to buy whatever he's selling.
And, though it's a hilarious reference, any parents whose kids fully grasp the line "Cookies are for closers!" should reconsider their viewing habits.
Bakshi is fine as precocious Tim, while Kudrow and Kimmel are a nice if somewhat pointless presence as the oblivious mother and father who go from endlessly attentive to ridiculously negligent once they have two sons.
A playdate that ends in a fiery car wreck and multiple toddlers in peril? There's some top-notch parenting!
Then there's Steve Buscemi as Francis E. Francis, Mom and Dad's boss at the conglomerate Puppy Co., a pet producer with some big plans to make puppies more adored than they've ever been.
Again — diabolical.
If you haven't learned by now that DreamWorks Animation isn't afraid to go blue, you can't have been paying close attention. Any movie with a baby as its main character is of course going to have the most childish humor you can imagine, from tooting talcum powder to a strand of drool that just can't be removed.
And, let's not forget the power of the pacifier.
The kids in the audience will be thrilled with the scatological, but it's not all gross-out tactics even if that's both its greatest strength and weakness.
Like last year's "Storks," there's some major logic problems in the "where babies come from" explanation, like why Tim's mom is visibly pregnant only for a bundle of joy to show up on the doorstep dropped off by a taxi. But, let's not pretend like anyone cares about that when there's such an elaborate explanation for the existence of a corporation run by business-savvy minds who still depend on a bottle.
A weirdly rousing musical score by Hans Zimmer and Steve Mazzaro makes this into more of an adventure than it ought to be, and let's not forget that the family that sings The Beatles' "Blackbird" together stays together.
To add to its appeal, some strikingly colorful backgrounds enhance Tim's flights of fancy before and yes, even during his time with his new sibling, so maybe your kids will be inspired to use that wonderful thing called imagination.
Maybe.
The narrative of "The Boss Baby" isn't one that holds up well, and its limited ideas would probably function better as a short film. Still, once you get a dose of those wide eyes and the false innocence behind them, you probably won't be able to resist.
Contact Andy Bockelman at 970-875-1793 or abockelman@CraigDailyPress.com or follow him on Twitter @TheBocksOffice.