The Bock's Office: 'Life' offers thoughtful but tiring sci-fi suspense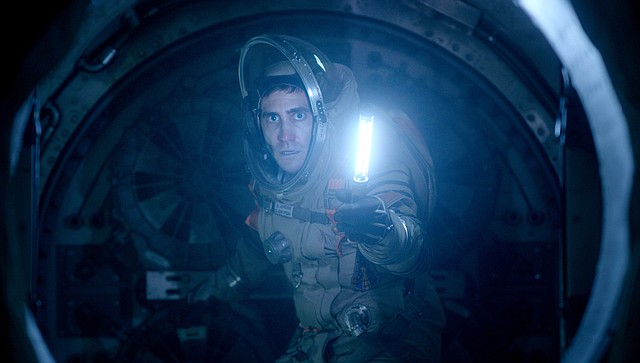 There's no shortage of films depicting mankind's initial encounter with extraterrestrials, but it's getting a little difficult to get excited for all of them. And so, we see the first time — again — in "Life."
If you go...
"Life," rated R
Rating: 2.5 out of 4 stars
Running time: 103 minutes
Starring: Jake Gyllenhaal, Rebecca Ferguson, Ryan Reynolds and Hiroyuki Sanada
Now playing at Wildhorse Stadium Cinemas.
Andy Bockelman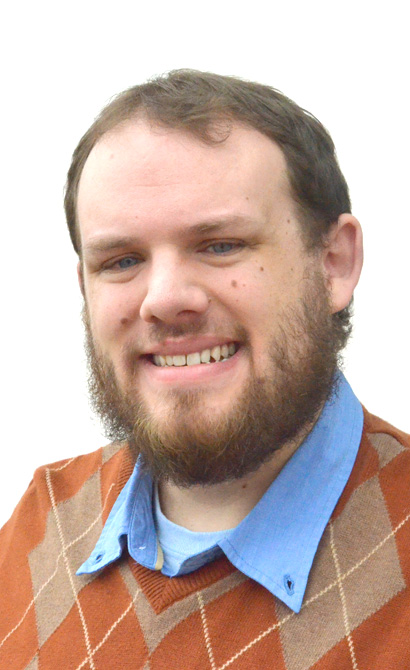 Andy Bockelman is a member of the Denver Film Critics Society, and his movie reviews appear in Explore Steamboat and the Craig Daily Press. Contact him at 970-875-1793 or abockelman@CraigDailyPress.com.
Find more columns by Bockelman here.
The crew of the International Space Station has just reached a milestone in the exploration of outer space — definitive proof of life on other planets.
A capsule containing soil samples from Mars has been retrieved by the station and shows evidence that there is something out among the stars.
Further examination reveals it's unlike anything humanity has ever seen before, amazing even the six people representing Earth on the ISS — the American medical officer and pilot (Jake Gyllenhaal, Ryan Reynolds), British scientists (Rebecca Ferguson, Ariyon Bakare), a Japanese engineer (Hiroyuki Sanada) and the station's Russian commander (Olga Dihovichnaya).
As the life form grows from a single cell into a larger being, with greater size comes an increased physical threat as it responds to poking and prodding with hostility.
Before the crew knows it, their new passenger is on the loose and increasingly dangerous. But, beyond their own safety, the members of ISS know their first priority is keeping the alien creature from making its way to Earth.
Gyllenhaal deftly leads an ensemble cast as weary medical expert David Jordan, who mostly takes a backseat in the discovery and experiments on the curious new life, dubbed Calvin by a group of students back on Earth in honor of Calvin Coolidge Elementary. One would think Silent Cal would be honored right up until the point when his namesake gloms onto a lab rat and viciously devours it.
Reynolds, as pilot Rory Adams, makes his feelings known quickly that he doesn't trust the thing under the microscope, quick to try and destroy it with a flamethrower. Because that works well for everyone in an oxygen-rich environment.
Ferguson stays the course as Miranda North, a quarantine officer with Centers for Disease Control who's already prepared to take drastic measures if necessary, as is Dihovichnaya as Commander Katerina Golovkina. Rather than rely on the trend of women in science-fiction experiencing maternal crises, Sanada provides the ties back home as new father Sho Murakami, eager to get back to terra firma and meet his newborn child face to face.
Still, it's Bakare as exobiologist Hugh Derry who draws the most sympathy as the one most excited about the potential Calvin could hold for the world and perhaps himself personally as a paraplegic desperate for regenerative options.
The lines between sci-fi and true science can sometimes blur quite a bit as Hollywood strives for authenticity more and more, though it's unlikely anyone will be placing this in the same league as "Gravity," "Arrival" or "The Martian."
A skilled, diverse cast and a reasonably science-y screenplay by Rhett Reese and Paul Wernick works well, as does the design of Calvin, who goes from looking like a cute little translucent, elastic starfish to quickly growing into a voracious, nasty space squid.
The camerawork makes the most of the multi-dimensional possibilities of a spacecraft and the sense that something could jump out from a corner at any point, but we've seen better before.
An abrupt shift in tone that director Daniel Espinosa thrusts on us feels forced as the supposed experts go from unbridled optimism to panicky terror, and it feels like we're going through a checklist rather than watching an organic flow of events unfold.
More than anything, it's hard not to view this as another clone of "Alien," especially after Reynolds is reduced to a less graphic version of Kane's fate.
If you're going to borrow from the greats, at least make it as bloody and disgusting as you can.
The saving grace of "Life" comes very late but does so effectively in a movie that can't decide just how real it wants to be. And, for what it's worth, Gyllenhaal reciting a kid's book is creepier than you'd think when he's competing with a tentacle monster on the loose.
Remember — in space, no one can hear you read "Goodnight Moon."
Contact Andy Bockelman at 970-875-1793 or abockelman@CraigDailyPress.com or follow him on Twitter @TheBocksOffice.