What in Steamboat are you searching for?
Spring Creek Hike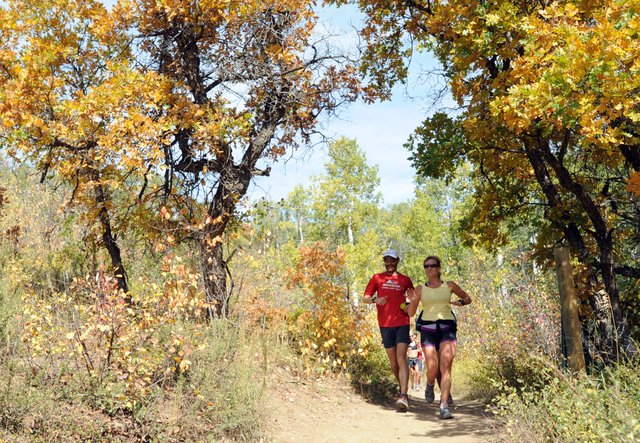 This extremely popular multiuse trail near downtown Steamboat Springs is a haven for hikers, runners and bikers. From the trailhead, it's an easy walk on a wide dirt road to a picnic shelter and a small reservoir that dogs love. From there, Spring Creek Trail offers a relatively easy grade in shaded pine forest along the creek for about a mile, before increasing steepness onto singletrack trail for about four miles, into the Routt National Forest and up to Dry Lake Campground on Buffalo Pass Road (Routt County Road 38).
How to get there: From downtown, turn north onto Third Street and right onto Pine Street, which turns into East Maple Street. Proceed straight across the intersection with Amethyst Drive and park on either side of the road, at the trailhead.