Steamboat Springs golf team readies for season tee off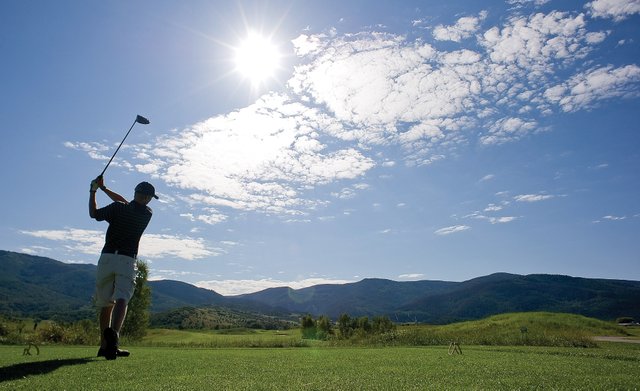 Thursday, August 11, 2011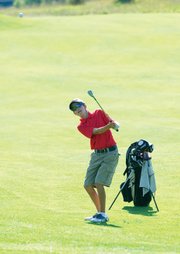 2011 Sailors boys golf schedule
Aug. 25: 8 a.m. at Vail Golf Club
Steamboat Springs — Gillette wouldn't be a likely sponsor for the Steamboat Springs High School golf team this year.
The team, which typically is a benchmark program on the Western Slope, has a completely different feel than years past. The team is young. Very young.
Gone is the experience and depth that have been a trademark of the Steve Dodson-led Sailors. In their place is a new era of young golfers. The Sailors return only one player with varsity experience, and not a single player will graduate with the Class of 2012.
"I've got a really young crew this year," Dodson said. "A whole lot of kids that love the game. It kind of creates excitement down the road. This year, it's going to be a rebuilding year, no question. I'm not sure where we're going to fall with all the other Western Slope teams, but we'll have our competitive moments."
Despite the lack of experience — or shaving aptitude — it's still Steamboat Springs High School golf. It's still the program that has sent at least one golfer to the state tournament nine years running and is buoyed by a top-rate junior golf program here in the valley.
Junior Sam Scheer is the lone returning varsity player. Behind him are Sam Samlowski, Erik Sobeck, Andrew Firestone, Brandon Martin, Casey Weston and Andrew Sabia.
Some collection of that group will make up the varsity squad. Dodson just isn't sure who will play where.
"When I have a bunch of seniors on the team, my expectations are pretty lofty," Dodson said. "We take five (players) and keep three scores out of the five. So week in and week out, those five guys that line up are probably going to change a bunch."
Even with the inexperience, the Sailors still should battle with the best of the Western Slope, including annual favorites Montrose and Cortez.
Steamboat certainly isn't devoid of talent. During Wednesday's practice round, several players registered scores in the high 70s and low 80s.
"I think we have the talent to take two or three to state," Scheer said. "But I can see it being a little inconsistent, and golf is a game of consistency."
Dodson expects, as he does every year, to have golfers in contention.
Making state? "That's still the goal," he said. "That goal won't change."
To reach Luke Graham, call 970-871-4229 or email lgraham@SteamboatToday.com