What in Steamboat are you searching for?
Visit website 912 Lincoln Avenue, Steamboat Springs, CO 80487 Opens today at 11 a.m.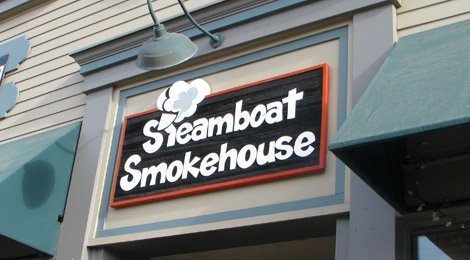 Reviews
Rating: 1
I just went for lunch. It took 40 minutes to receive our food with only 2 tables in the whole restaurant. When we received it we still had to wait 5 minutes for our son's food. The pulled pork sandwich had 2 small chuncks with bread. For the amount of money we spent - we will NOT be back.


Rating: 1
We called ahead for a reservation for eight, but I didn't think to ask if they had run out of chicken, corn and house dresssing. Three of our eight meals were returned; they were not edible. My pulled pork dinner was OK after it was sent back to reheat. It was about the same as a pulled pork sandwich without the bread and cost $5 more. I won't be back
Rating: 5
What a great place to eat dinner. Great food. Great Beer in frosty mugs and fun Root Beer frosty mugs for the Kids. The desert wings are the best. we have yet to find any other place that makes them the way they do. Go early to enjoy the happy hour and call for a reservation if you have over 8 people in your group. Fun place to eat with the atmosphere and great wait staff. Jim R