What in Steamboat are you searching for?
Visit website 325 Anglers Drive, Steamboat Springs, CO 80488 Open today until 2 p.m.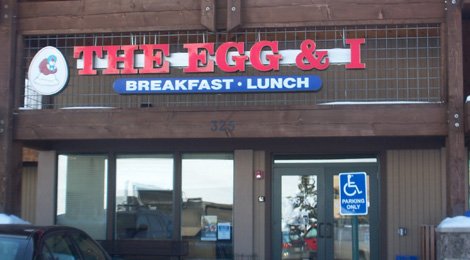 Reviews
Rating: 5
This is an eggceptional diner. All the breakfast favorites one may desire. Great biscuits and gravy, fantastic coffee, and a crab cake benedict that is simply divine. I would recommend this restaurant for your family as well. A spacious dining room attended by a courteous staff guarantees a pleasant experience.

Rating: 5
In addition to good parking, (which many places around town lack), the egg & I has a stellar staff & a cup of coffee that can't be beat! I drive past at least 4 places that specialize in coffee everyday on my way to the Egg & I for my morning cup of Hazelnut Coffee! Mmmmmm My whole day starts out great with a happy person handing me a cup of hot perfection. I love the egg & I!
P.S. Try the Greek Frittata