Visit website 55675 County Road 62, Clark, CO 80428 Opens today at 8 a.m.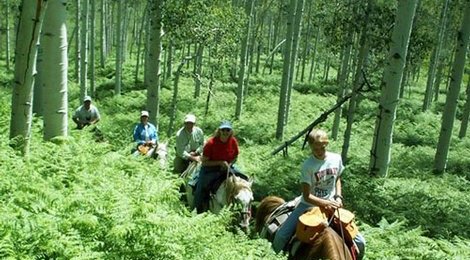 Details
This business appears in: Agriculture, Farms & Ranches, Arts & Entertainment, Events, Attractions, Recreation & Sporting Goods, Horseback Riding, Hunting, Other Sports, Outdoors, Recreation, Services, Guides, Horses, Stables & Tack, Travel & Accommodations, Guest Ranches
Reviews
Rating: 4
We took our kids (girls 7 and 9) on a winter ride. We all had a blast. Minimum age is 6 which is younger than Saddleback and other places. That was huge. Great folks. They have a free shuttle from the gondola in the winter. I would definitely go back to these guys. Their fishing/camping rides in the summer sound really cool too.
Rating: 5
"No hour of life is wasted that is spent in the saddle. ~Winston Churchill"
Winston Churchill was a great horseman, and would have loved hours spent at Del's Triangle Three Ranch. Summer or winter, the rides are always breathtaking, and the guides are professional and personable! As a professional horsewoman, this is my private escape to enjoy the beauty Steamboat has to offer. Of course I recommend it to everyone I know, so it may not be so "private"!!