ENTERTAINMENT
August 28, 2014

Bringing new competitors and secret recipes the ninth annual Chuck Wagon Chili Challenge will take place this Sunday in downtown Steamboat.
MORE ENTERTAINMENT
LIFESTYLE
August 28, 2014

With an eventful Labor Day weekend coming, the annual Sidewalk Sale will take place at businesses along Lincoln Avenue, each offering end-of-season and back-to-school bargains starting Friday at 9 a.m.
MORE LIFESTYLE
OUTDOORS
August 28, 2014

Surrounded by national forest, Steamboat is far enough out of the way that there are many secret getaways for a weekend adventure. A few locals shared their favorite trails for hiking, biking, camping, and climbing.
MORE OUTDOORS
Explore Steamboat Businesses
Browse by Category
Bars & Clubs, Movies, Film, & Video, Events, Venues, Video Stores, more
Auto Dealers, Parts & Accessories, Car Washes, Gas Stations, Towing & Wreckers, more
Barbers, Beauty Salons, Day Spas, Fitness & Exercise, Nails, Tanning Salons, more
Advertising, Organizations, Energy, Engineers, Industrial, Laboratories, Vending, more
Country Clubs, Social Services, Neighborhood Associations, Community Centers, Senior Services, more
Hardware, Installation Services, Repairs & Services, Retail stores, Training, Web design, more
Colleges & Universities, K-12 Schools, Music instruction, Preschools, Private & Parochial Schools, Tutoring, more
Restaurants, Grocery Stores, more
Alternative Medicine, Chiropractors, Counseling Services, Dentists, Doctors Clinics, more
Appliances, Cleaning Services, Furniture, Housewares, more
Moving & Relocation, Property Management, Agencies, Appraisal, Developers, Inspection, more
Bowling, Cycling, Golf, Paint Ball, more
Antiques & Collectibles, Books, Electronics, Furniture & Home Decor, Footwear, more
Architects, Bail Bonds, Banks, Carpentry & Cabinetry, Newspapers, more
Cruises, Hotels & Lodging, Limos & Shuttles, Taxi Services, Travel Agencies, more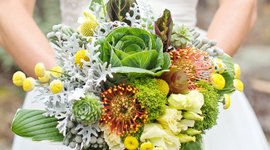 435 Lincoln Avenue, Steamboat Springs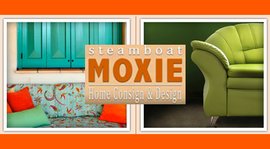 1855 Shield Drive, Steamboat Springs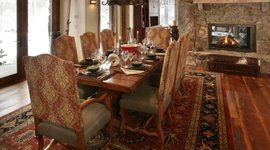 1880 Loggers Lane, Suite E, Steamboat Springs
Rating: 5

We have brought our granddaughter here for several years to ride and more importantly to learn all aspects of caring ...

Reviewed by Beverly

Rating: 5

I'm from Seattle, and this is hands down the best shoe store I have ever been to! The owners actually ...

Reviewed by jmkommer

Rating: 5

Great food and atmosphere

Reviewed by steamboatprecision