ENTERTAINMENT
April 20, 2017

In a series that knows no limits, logic dictates that land, air and sea be conquered as the world proves too small when you live your life one quarter-mile at a time. And, if you're familiar with what led up to "The Fate of the Furious," you know there's no doing things halfhearted.
MORE ENTERTAINMENT
LIFESTYLE
April 13, 2017

Health and wellness contributor Sarah Coleman shares a long list of delicious and healthy smoothies for you to make.
MORE LIFESTYLE
OUTDOORS
February 6, 2017 · Updated 2 months, 2 weeks ago

Early on the evening of March 4, the first quarter moon will perform a prime time occultation of the bright star Aldebaran for folks living in the western U.S.
MORE OUTDOORS
Explore Steamboat Businesses
Browse by Category
Bars & Clubs, Movies, Film, & Video, Events, Venues, Video Stores, more
Auto Dealers, Parts & Accessories, Car Washes, Gas Stations, Towing & Wreckers, more
Barbers, Beauty Salons, Day Spas, Fitness & Exercise, Nails, Tanning Salons, more
Advertising, Organizations, Energy, Engineers, Industrial, Laboratories, Vending, more
Country Clubs, Social Services, Neighborhood Associations, Community Centers, Senior Services, more
Hardware, Installation Services, Repairs & Services, Retail stores, Training, Web design, more
Colleges & Universities, K-12 Schools, Music instruction, Preschools, Private & Parochial Schools, Tutoring, more
Restaurants, Grocery Stores, more
Cannibus & Medical Marijuana, Alternative Medicine, Chiropractors, Counseling Services, Dentists, Doctors Clinics, more
Appliances, Cleaning Services, Furniture, Housewares, more
Moving & Relocation, Property Management, Agencies, Appraisal, Developers, Inspection, more
Bowling, Cycling, Golf, Paint Ball, more
Antiques & Collectibles, Books, Electronics, Furniture & Home Decor, Footwear, more
Architects, Bail Bonds, Banks, Carpentry & Cabinetry, Newspapers, more
Cruises, Hotels & Lodging, Limos & Shuttles, Taxi Services, Travel Agencies, more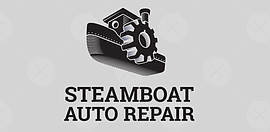 2101 Snowbowl Plaza, Steamboat Springs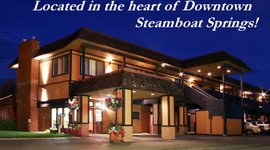 201 Lincoln Avenue, Steamboat Springs
700 Yampa Street, Steamboat Springs