ENTERTAINMENT
May 18, 2017 · Updated 6 days, 22 hours ago

We're Not Clowns are back in action this weekend with two shows Friday and Saturday.
MORE ENTERTAINMENT
LIFESTYLE
May 23, 2017

The Junior Master Gardener program was developed by Texas A&M Agri Life Extension Service. It is modeled after the successful Master Gardener program and offers horticultural and environmental science education through fun and creative activities.
MORE LIFESTYLE
OUTDOORS
May 18, 2017

On May 20, Coloradans will come together nationally and locally for the first time to celebrate and pay tribute to public lands.
MORE OUTDOORS
Explore Steamboat Businesses
Browse by Category
Bars & Clubs, Movies, Film, & Video, Events, Venues, Video Stores, more
Auto Dealers, Parts & Accessories, Car Washes, Gas Stations, Towing & Wreckers, more
Barbers, Beauty Salons, Day Spas, Fitness & Exercise, Nails, Tanning Salons, more
Advertising, Organizations, Energy, Engineers, Industrial, Laboratories, Vending, more
Country Clubs, Social Services, Neighborhood Associations, Community Centers, Senior Services, more
Hardware, Installation Services, Repairs & Services, Retail stores, Training, Web design, more
Colleges & Universities, K-12 Schools, Music instruction, Preschools, Private & Parochial Schools, Tutoring, more
Restaurants, Grocery Stores, more
Cannibus & Medical Marijuana, Alternative Medicine, Chiropractors, Counseling Services, Dentists, Doctors Clinics, more
Appliances, Cleaning Services, Furniture, Housewares, more
Moving & Relocation, Property Management, Agencies, Appraisal, Developers, Inspection, more
Bowling, Cycling, Golf, Paint Ball, more
Antiques & Collectibles, Books, Electronics, Furniture & Home Decor, Footwear, more
Architects, Bail Bonds, Banks, Carpentry & Cabinetry, Newspapers, more
Cruises, Hotels & Lodging, Limos & Shuttles, Taxi Services, Travel Agencies, more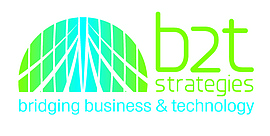 2851 Riverside Plaza, Steamboat Springs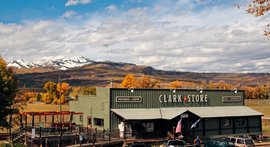 54174 County Road 129, Clark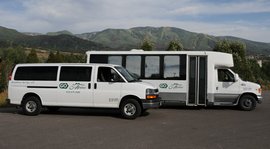 2063 Snowbowl Plaza, Steamboat Springs