ENTERTAINMENT
July 28, 2014

The 30 Art Steamboat finalists, who hail from a variety of western states, will be competing for a $10,000 grand prize during the All Arts Festival in Steamboat.
MORE ENTERTAINMENT
LIFESTYLE
July 30, 2014

Between grasshoppers and the hail storm we experienced a couple weeks ago, gardens in parts of Routt County are in a shambles. Plants and trees have been stripped of their leaves and many plants were so beaten down or chewed up it appears they might not recover from the damage.
MORE LIFESTYLE
OUTDOORS
July 30, 2014

When James Lehmann was diagnosed with diabetes a few years ago the news came as a shock. Since then the Steamboat Springs resident has been working to get his blood sugar under control, and raise awareness about the disease that changed his life.
MORE OUTDOORS
Explore Steamboat Businesses
Browse by Category
Bars & Clubs, Movies, Film, & Video, Events, Venues, Video Stores, more
Auto Dealers, Parts & Accessories, Car Washes, Gas Stations, Towing & Wreckers, more
Barbers, Beauty Salons, Day Spas, Fitness & Exercise, Nails, Tanning Salons, more
Advertising, Organizations, Energy, Engineers, Industrial, Laboratories, Vending, more
Country Clubs, Social Services, Neighborhood Associations, Community Centers, Senior Services, more
Hardware, Installation Services, Repairs & Services, Retail stores, Training, Web design, more
Colleges & Universities, K-12 Schools, Music instruction, Preschools, Private & Parochial Schools, Tutoring, more
Restaurants, Grocery Stores, more
Alternative Medicine, Chiropractors, Counseling Services, Dentists, Doctors Clinics, more
Appliances, Cleaning Services, Furniture, Housewares, more
Moving & Relocation, Property Management, Agencies, Appraisal, Developers, Inspection, more
Bowling, Cycling, Golf, Paint Ball, more
Antiques & Collectibles, Books, Electronics, Furniture & Home Decor, Footwear, more
Architects, Bail Bonds, Banks, Carpentry & Cabinetry, Newspapers, more
Cruises, Hotels & Lodging, Limos & Shuttles, Taxi Services, Travel Agencies, more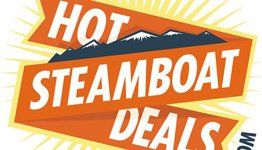 1901 Curve Plaza, Steamboat Springs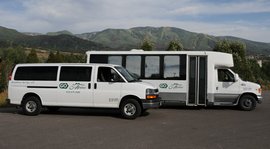 2063 Snowbowl Plaza, Steamboat Springs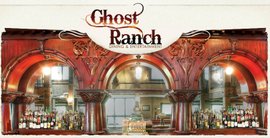 56 7th Street, Steamboat Springs
Rating: 4

When we are in the mood for an early dinner, Nachos and Margs at the Cantina are our favorite choice. ...

Reviewed by chriswening

Rating: 5

Sleeping Bear Pediatrics is amazing. Their short wait times and friendly staff make for an exceptional experience.

Reviewed by skiergirl

Rating: 5

Melissa and her team are terrific! Very knowledgeable, attentive and CAREFUL. I've had 2 hip replacements with very different rates ...

Reviewed by lsybrandt