ENTERTAINMENT
September 29, 2014

Focusing on the richness of the craft beer movement that is expanding throughout the state, The BARley: Colorado Craft & Draft is dedicated to bringing the taste of Colorado to Steamboat and also offers a new kind of bar experience.
MORE ENTERTAINMENT
LIFESTYLE
September 28, 2014

For parents of children in the 2-year-old age range, daily life has an unpredictable factor. The child has a sense of being an independent individual. Parents are trying to interpret the child's behaviors and trying to keep the child safe.
MORE LIFESTYLE
OUTDOORS
September 29, 2014

The second total eclipse of the moon this year happens during the wee morning hours of Oct. 8 when the full Harvest Moon once again slips into the shadow of the Earth.
MORE OUTDOORS
Explore Steamboat Businesses
Browse by Category
Bars & Clubs, Movies, Film, & Video, Events, Venues, Video Stores, more
Auto Dealers, Parts & Accessories, Car Washes, Gas Stations, Towing & Wreckers, more
Barbers, Beauty Salons, Day Spas, Fitness & Exercise, Nails, Tanning Salons, more
Advertising, Organizations, Energy, Engineers, Industrial, Laboratories, Vending, more
Country Clubs, Social Services, Neighborhood Associations, Community Centers, Senior Services, more
Hardware, Installation Services, Repairs & Services, Retail stores, Training, Web design, more
Colleges & Universities, K-12 Schools, Music instruction, Preschools, Private & Parochial Schools, Tutoring, more
Restaurants, Grocery Stores, more
Alternative Medicine, Chiropractors, Counseling Services, Dentists, Doctors Clinics, more
Appliances, Cleaning Services, Furniture, Housewares, more
Moving & Relocation, Property Management, Agencies, Appraisal, Developers, Inspection, more
Bowling, Cycling, Golf, Paint Ball, more
Antiques & Collectibles, Books, Electronics, Furniture & Home Decor, Footwear, more
Architects, Bail Bonds, Banks, Carpentry & Cabinetry, Newspapers, more
Cruises, Hotels & Lodging, Limos & Shuttles, Taxi Services, Travel Agencies, more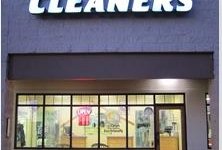 1815 Central Park Drive, Steamboat Springs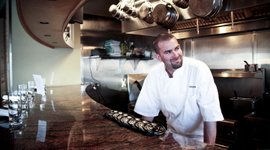 345 Lincoln Avenue, Steamboat Springs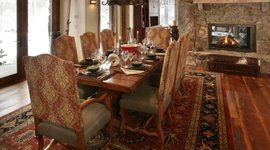 1880 Loggers Lane, Suite E, Steamboat Springs
Rating: 1

Revelation Roofing is Hired through our management company. They are the worst contractors I've ever seen, their methods for removing ...

Reviewed by gabrielwennrich

Rating: 5

Chad always has a great selection of skis and gear to check out or purchase. If you are an alpine ...

Reviewed by kathleen

Rating: 5

****Great Service and authentic Native American Indian Artistic jewelry, pottery, sand art, baskets, and so much more.** <BR> **Max waited ...

Reviewed by loghomes