ENTERTAINMENT
May 27, 2016

Yampatika will host its 16th annual Wild Edible Feast fundraiser Wednesday, June 8, featuring freshly harvested wild plants, local meats and exclusive silent auction items.
MORE ENTERTAINMENT
LIFESTYLE
May 26, 2016

This week, Explore health and fitness contributor Sarah Coleman shares a few tips on how to get out of relationship ruts.
MORE LIFESTYLE
OUTDOORS
May 23, 2016

Winging his way across our springtime sky is a delightful little constellation named Corvus, the Crow.
MORE OUTDOORS
Explore Steamboat Businesses
Browse by Category
Bars & Clubs, Movies, Film, & Video, Events, Venues, Video Stores, more
Auto Dealers, Parts & Accessories, Car Washes, Gas Stations, Towing & Wreckers, more
Barbers, Beauty Salons, Day Spas, Fitness & Exercise, Nails, Tanning Salons, more
Advertising, Organizations, Energy, Engineers, Industrial, Laboratories, Vending, more
Country Clubs, Social Services, Neighborhood Associations, Community Centers, Senior Services, more
Hardware, Installation Services, Repairs & Services, Retail stores, Training, Web design, more
Colleges & Universities, K-12 Schools, Music instruction, Preschools, Private & Parochial Schools, Tutoring, more
Restaurants, Grocery Stores, more
Cannibus & Medical Marijuana, Alternative Medicine, Chiropractors, Counseling Services, Dentists, Doctors Clinics, more
Appliances, Cleaning Services, Furniture, Housewares, more
Moving & Relocation, Property Management, Agencies, Appraisal, Developers, Inspection, more
Bowling, Cycling, Golf, Paint Ball, more
Antiques & Collectibles, Books, Electronics, Furniture & Home Decor, Footwear, more
Architects, Bail Bonds, Banks, Carpentry & Cabinetry, Newspapers, more
Cruises, Hotels & Lodging, Limos & Shuttles, Taxi Services, Travel Agencies, more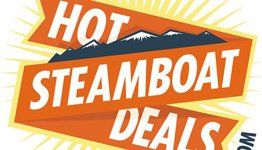 1901 Curve Plaza, Steamboat Springs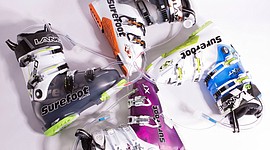 2250 Apres Ski Way, Suite 312, Steamboat Springs
525 Lincoln Avenue, Steamboat Springs