ENTERTAINMENT
April 24, 2017

Not sure which shows to attend from the 2017 Strings Music Festival lineup? The Steamboat Today brings music enthusiasts a few acts to be on the lookout for this season.
MORE ENTERTAINMENT
LIFESTYLE
April 13, 2017

Health and wellness contributor Sarah Coleman shares a long list of delicious and healthy smoothies for you to make.
MORE LIFESTYLE
OUTDOORS
February 6, 2017 · Updated 2 months, 2 weeks ago

Early on the evening of March 4, the first quarter moon will perform a prime time occultation of the bright star Aldebaran for folks living in the western U.S.
MORE OUTDOORS
Explore Steamboat Businesses
Browse by Category
Bars & Clubs, Movies, Film, & Video, Events, Venues, Video Stores, more
Auto Dealers, Parts & Accessories, Car Washes, Gas Stations, Towing & Wreckers, more
Barbers, Beauty Salons, Day Spas, Fitness & Exercise, Nails, Tanning Salons, more
Advertising, Organizations, Energy, Engineers, Industrial, Laboratories, Vending, more
Country Clubs, Social Services, Neighborhood Associations, Community Centers, Senior Services, more
Hardware, Installation Services, Repairs & Services, Retail stores, Training, Web design, more
Colleges & Universities, K-12 Schools, Music instruction, Preschools, Private & Parochial Schools, Tutoring, more
Restaurants, Grocery Stores, more
Cannibus & Medical Marijuana, Alternative Medicine, Chiropractors, Counseling Services, Dentists, Doctors Clinics, more
Appliances, Cleaning Services, Furniture, Housewares, more
Moving & Relocation, Property Management, Agencies, Appraisal, Developers, Inspection, more
Bowling, Cycling, Golf, Paint Ball, more
Antiques & Collectibles, Books, Electronics, Furniture & Home Decor, Footwear, more
Architects, Bail Bonds, Banks, Carpentry & Cabinetry, Newspapers, more
Cruises, Hotels & Lodging, Limos & Shuttles, Taxi Services, Travel Agencies, more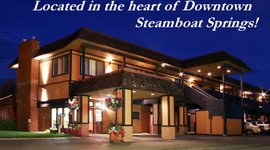 201 Lincoln Avenue, Steamboat Springs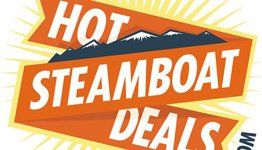 1901 Curve Plaza, Steamboat Springs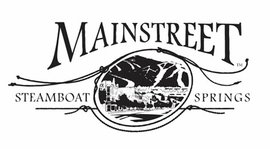 141 9th Street, Steamboat Springs