ENTERTAINMENT
June 23, 2016

Memory is a tricky thing. A movie you held in high regard more than 10 years ago may remain in your mind as the best thing you've ever seen, or it could just as easily be replaced by the next big fad. Most viewers aren't likely to forget the feature that preceded "Finding Dory," yet most who watch this sequel will be remembering it for new reasons.
MORE ENTERTAINMENT
LIFESTYLE
June 23, 2016

Jackie Grimaldi's garden is one of three featured downtown spaces on Yampa Valley Sustainability Council's annual Green Garden Tour, taking place Tuesday evening at three houses near Steamboat Springs High School.
MORE LIFESTYLE
OUTDOORS
June 27, 2016 · Updated 47 minutes ago

This celestial scorpion scurries across our southern sky on summer evenings, so this month is prime time for scorpion hunting.
MORE OUTDOORS
Explore Steamboat Businesses
Browse by Category
Bars & Clubs, Movies, Film, & Video, Events, Venues, Video Stores, more
Auto Dealers, Parts & Accessories, Car Washes, Gas Stations, Towing & Wreckers, more
Barbers, Beauty Salons, Day Spas, Fitness & Exercise, Nails, Tanning Salons, more
Advertising, Organizations, Energy, Engineers, Industrial, Laboratories, Vending, more
Country Clubs, Social Services, Neighborhood Associations, Community Centers, Senior Services, more
Hardware, Installation Services, Repairs & Services, Retail stores, Training, Web design, more
Colleges & Universities, K-12 Schools, Music instruction, Preschools, Private & Parochial Schools, Tutoring, more
Restaurants, Grocery Stores, more
Cannibus & Medical Marijuana, Alternative Medicine, Chiropractors, Counseling Services, Dentists, Doctors Clinics, more
Appliances, Cleaning Services, Furniture, Housewares, more
Moving & Relocation, Property Management, Agencies, Appraisal, Developers, Inspection, more
Bowling, Cycling, Golf, Paint Ball, more
Antiques & Collectibles, Books, Electronics, Furniture & Home Decor, Footwear, more
Architects, Bail Bonds, Banks, Carpentry & Cabinetry, Newspapers, more
Cruises, Hotels & Lodging, Limos & Shuttles, Taxi Services, Travel Agencies, more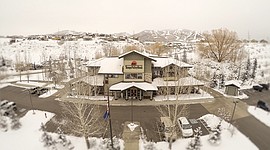 600 South Lincoln Avenue, Steamboat Springs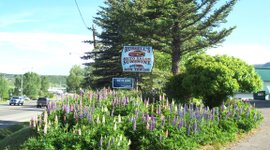 1850 Lincoln Avenue, Steamboat Springs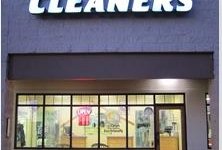 1815 Central Park Drive, Steamboat Springs