ENTERTAINMENT
August 21, 2014

Kelly Bastone explains the best tips and tricks to get through her first experience of mutton busting with her kids at the Routt County Fair last week.
MORE ENTERTAINMENT
LIFESTYLE
August 20, 2014

The intense sun of our mountains seems to fade the color in our gardens as summer moves toward fall. With just a little planning, however, local gardeners can enjoy vibrant late summer/autumn color right up through first frost.
MORE LIFESTYLE
OUTDOORS
August 19, 2014

Routt County Riders, Bike Town USA, the city of Steamboat Springs, Steamboat Springs Chamber Resort Association and Steamboat Ski and Resort Corp. in partnership have created a waterproof and tear-proof trail map that covers all types of trails and suggested routes in and near Steamboat Springs.
MORE OUTDOORS
Explore Steamboat Businesses
Browse by Category
Bars & Clubs, Movies, Film, & Video, Events, Venues, Video Stores, more
Auto Dealers, Parts & Accessories, Car Washes, Gas Stations, Towing & Wreckers, more
Barbers, Beauty Salons, Day Spas, Fitness & Exercise, Nails, Tanning Salons, more
Advertising, Organizations, Energy, Engineers, Industrial, Laboratories, Vending, more
Country Clubs, Social Services, Neighborhood Associations, Community Centers, Senior Services, more
Hardware, Installation Services, Repairs & Services, Retail stores, Training, Web design, more
Colleges & Universities, K-12 Schools, Music instruction, Preschools, Private & Parochial Schools, Tutoring, more
Restaurants, Grocery Stores, more
Alternative Medicine, Chiropractors, Counseling Services, Dentists, Doctors Clinics, more
Appliances, Cleaning Services, Furniture, Housewares, more
Moving & Relocation, Property Management, Agencies, Appraisal, Developers, Inspection, more
Bowling, Cycling, Golf, Paint Ball, more
Antiques & Collectibles, Books, Electronics, Furniture & Home Decor, Footwear, more
Architects, Bail Bonds, Banks, Carpentry & Cabinetry, Newspapers, more
Cruises, Hotels & Lodging, Limos & Shuttles, Taxi Services, Travel Agencies, more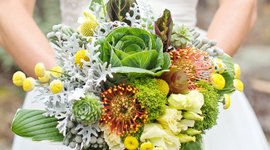 435 Lincoln Avenue, Steamboat Springs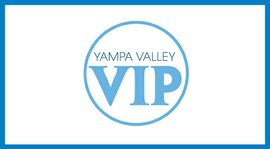 1901 Curve Plaza, Steamboat Springs
525 Lincoln Avenue, Steamboat Springs
Rating: 5

Great food and atmosphere

Reviewed by steamboatprecision

Rating: 4

When we are in the mood for an early dinner, Nachos and Margs at the Cantina are our favorite choice. ...

Reviewed by chriswening

Rating: 5

Sleeping Bear Pediatrics is amazing. Their short wait times and friendly staff make for an exceptional experience.

Reviewed by skiergirl