ENTERTAINMENT
September 22, 2016 · Updated 5 days, 15 hours ago

The work wasn't as romantic as it sounds, and the days when lonely lookouts guarded the timber are all but gone. But the historic buildings remain important cultural markers in the National Forest.
MORE ENTERTAINMENT
LIFESTYLE
August 18, 2016

As part of its second year in the leadership role of the annual All Arts Festival, Aug. 18 to 21, the Steamboat Springs Arts Council is sponsoring a mural project, which, when completed, will see the installation of five original works of art on privately-owned buildings in the alleys between Yampa Street and Lincoln Avenue in downtown Steamboat.
MORE LIFESTYLE
OUTDOORS
September 12, 2016

When I was a knee-high astronomer, one of our favorite constellations was a distinctive pattern of five bright stars that we called "The W."
MORE OUTDOORS
Explore Steamboat Businesses
Browse by Category
Bars & Clubs, Movies, Film, & Video, Events, Venues, Video Stores, more
Auto Dealers, Parts & Accessories, Car Washes, Gas Stations, Towing & Wreckers, more
Barbers, Beauty Salons, Day Spas, Fitness & Exercise, Nails, Tanning Salons, more
Advertising, Organizations, Energy, Engineers, Industrial, Laboratories, Vending, more
Country Clubs, Social Services, Neighborhood Associations, Community Centers, Senior Services, more
Hardware, Installation Services, Repairs & Services, Retail stores, Training, Web design, more
Colleges & Universities, K-12 Schools, Music instruction, Preschools, Private & Parochial Schools, Tutoring, more
Restaurants, Grocery Stores, more
Cannibus & Medical Marijuana, Alternative Medicine, Chiropractors, Counseling Services, Dentists, Doctors Clinics, more
Appliances, Cleaning Services, Furniture, Housewares, more
Moving & Relocation, Property Management, Agencies, Appraisal, Developers, Inspection, more
Bowling, Cycling, Golf, Paint Ball, more
Antiques & Collectibles, Books, Electronics, Furniture & Home Decor, Footwear, more
Architects, Bail Bonds, Banks, Carpentry & Cabinetry, Newspapers, more
Cruises, Hotels & Lodging, Limos & Shuttles, Taxi Services, Travel Agencies, more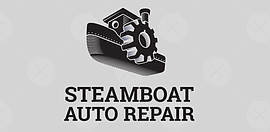 2101 Snowbowl Plaza, Steamboat Springs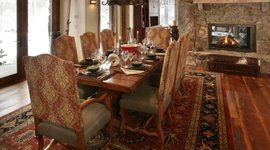 1880 Loggers Lane, Suite E, Steamboat Springs
635 Lincoln Avenue, Steamboat Springs