ENTERTAINMENT
July 21, 2016

A new version of a movie that's been beloved for more than 30 years is rarely going to come along without people holding on to the memory of the original. In the case of "Ghostbusters," referring to the update as being haunted by its predecessor seems most appropriate.
MORE ENTERTAINMENT
LIFESTYLE
July 21, 2016

The Strings Kitchen & Garden tour will feature seven homes from 9 a.m. to 3 p.m. Saturday, July 23.
MORE LIFESTYLE
OUTDOORS
July 18, 2016 · Updated 6 days ago

The use of the phrase "dog days" can be traced back over 2,000 years to the early Greek civilization.
MORE OUTDOORS
Explore Steamboat Businesses
Browse by Category
Bars & Clubs, Movies, Film, & Video, Events, Venues, Video Stores, more
Auto Dealers, Parts & Accessories, Car Washes, Gas Stations, Towing & Wreckers, more
Barbers, Beauty Salons, Day Spas, Fitness & Exercise, Nails, Tanning Salons, more
Advertising, Organizations, Energy, Engineers, Industrial, Laboratories, Vending, more
Country Clubs, Social Services, Neighborhood Associations, Community Centers, Senior Services, more
Hardware, Installation Services, Repairs & Services, Retail stores, Training, Web design, more
Colleges & Universities, K-12 Schools, Music instruction, Preschools, Private & Parochial Schools, Tutoring, more
Restaurants, Grocery Stores, more
Cannibus & Medical Marijuana, Alternative Medicine, Chiropractors, Counseling Services, Dentists, Doctors Clinics, more
Appliances, Cleaning Services, Furniture, Housewares, more
Moving & Relocation, Property Management, Agencies, Appraisal, Developers, Inspection, more
Bowling, Cycling, Golf, Paint Ball, more
Antiques & Collectibles, Books, Electronics, Furniture & Home Decor, Footwear, more
Architects, Bail Bonds, Banks, Carpentry & Cabinetry, Newspapers, more
Cruises, Hotels & Lodging, Limos & Shuttles, Taxi Services, Travel Agencies, more
700 Yampa Street, Steamboat Springs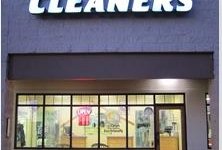 1815 Central Park Drive, Steamboat Springs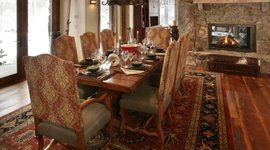 1880 Loggers Lane, Suite E, Steamboat Springs