ENTERTAINMENT
September 17, 2014

A local book club is less about reading, more about eating. This week Suzi Mitchell discoveres more than she thought she would at her book club meeting.
MORE ENTERTAINMENT
LIFESTYLE
September 17, 2014

Now is a good time to propagate many of the perennials in your garden if they've become overgrown, if you just want to have more of a particular plant, or if they seem to have lost some of their hardiness.
MORE LIFESTYLE
OUTDOORS
September 16, 2014

The Steamboat Hike and Bike to School program kicked off two weeks ago and encourages students to walk or ride to their schools on Fridays, weather permitting. The program is sponsored by the Safe Routes to School Initiative and Bike Town USA.
MORE OUTDOORS
Explore Steamboat Businesses
Browse by Category
Bars & Clubs, Movies, Film, & Video, Events, Venues, Video Stores, more
Auto Dealers, Parts & Accessories, Car Washes, Gas Stations, Towing & Wreckers, more
Barbers, Beauty Salons, Day Spas, Fitness & Exercise, Nails, Tanning Salons, more
Advertising, Organizations, Energy, Engineers, Industrial, Laboratories, Vending, more
Country Clubs, Social Services, Neighborhood Associations, Community Centers, Senior Services, more
Hardware, Installation Services, Repairs & Services, Retail stores, Training, Web design, more
Colleges & Universities, K-12 Schools, Music instruction, Preschools, Private & Parochial Schools, Tutoring, more
Restaurants, Grocery Stores, more
Alternative Medicine, Chiropractors, Counseling Services, Dentists, Doctors Clinics, more
Appliances, Cleaning Services, Furniture, Housewares, more
Moving & Relocation, Property Management, Agencies, Appraisal, Developers, Inspection, more
Bowling, Cycling, Golf, Paint Ball, more
Antiques & Collectibles, Books, Electronics, Furniture & Home Decor, Footwear, more
Architects, Bail Bonds, Banks, Carpentry & Cabinetry, Newspapers, more
Cruises, Hotels & Lodging, Limos & Shuttles, Taxi Services, Travel Agencies, more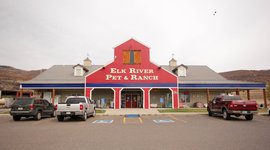 2680 South Copper Ridge Circle, Steamboat Springs
1110 Yampa Street, Steamboat Springs
700 Yampa Street, Steamboat Springs
Rating: 5

Chad always has a great selection of skis and gear to check out or purchase. If you are an alpine ...

Reviewed by kathleen

Rating: 5

****Great Service and authentic Native American Indian Artistic jewelry, pottery, sand art, baskets, and so much more.** <BR> **Max waited ...

Reviewed by loghomes

Rating: 5

<b>We have eat Gyro's in New York, PA, NC, TN, VA, FL, and now Colorado. ***The Gyro's at Skull Creek ...

Reviewed by loghomes