ENTERTAINMENT
December 17, 2014

The Bud Light Rocks the Boat free concert line-up has been announced with the LoCash Cowboys opening the series on Jan. 19.
MORE ENTERTAINMENT
LIFESTYLE
December 16, 2014

Fly Gulch School is an historic one-room schoolhouse sitting on the picturesque Strawberry Park Elementary School campus.
MORE LIFESTYLE
OUTDOORS
December 15, 2014

A weekend storm dropped more than a foot of fresh Champagne Powder on Steamboat Springs in the past 24 hours and 17 inches in the past 48 hours, creating a 39-inch base on the summit of Mount Werner and allowing Steamboat Ski Area to open new terrain Monday morning.
MORE OUTDOORS
Explore Steamboat Businesses
Browse by Category
Bars & Clubs, Movies, Film, & Video, Events, Venues, Video Stores, more
Auto Dealers, Parts & Accessories, Car Washes, Gas Stations, Towing & Wreckers, more
Barbers, Beauty Salons, Day Spas, Fitness & Exercise, Nails, Tanning Salons, more
Advertising, Organizations, Energy, Engineers, Industrial, Laboratories, Vending, more
Country Clubs, Social Services, Neighborhood Associations, Community Centers, Senior Services, more
Hardware, Installation Services, Repairs & Services, Retail stores, Training, Web design, more
Colleges & Universities, K-12 Schools, Music instruction, Preschools, Private & Parochial Schools, Tutoring, more
Restaurants, Grocery Stores, more
Alternative Medicine, Chiropractors, Counseling Services, Dentists, Doctors Clinics, more
Appliances, Cleaning Services, Furniture, Housewares, more
Moving & Relocation, Property Management, Agencies, Appraisal, Developers, Inspection, more
Bowling, Cycling, Golf, Paint Ball, more
Antiques & Collectibles, Books, Electronics, Furniture & Home Decor, Footwear, more
Architects, Bail Bonds, Banks, Carpentry & Cabinetry, Newspapers, more
Cruises, Hotels & Lodging, Limos & Shuttles, Taxi Services, Travel Agencies, more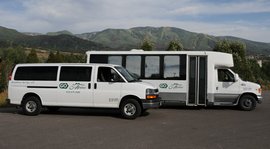 2063 Snowbowl Plaza, Steamboat Springs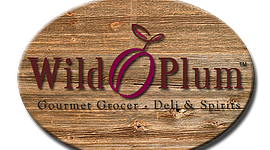 2525 Village Drive, Steamboat Springs
600 South Lincoln Avenue, Steamboat Springs
Rating: 1

This was one of the all time worst nail experience I have ever had in my entire life, I am ...

Reviewed by hunterdazzy

Rating: 5

I love Black Diamond! It is so reassuring to be able to take my car to a highly qualified ASC ...

Reviewed by fireintherain

Rating: 4

Oh how I love to counter untrue reviews. I personally have had many car purchasing experiences with Tom at Checkpoint ...

Reviewed by MsRed