ENTERTAINMENT
November 25, 2014

When music and beer return to the iconic restaurant building near the base of the Steamboat Ski Area, the new establishment will fittingly be known as The Wreck.
MORE ENTERTAINMENT
LIFESTYLE
November 25, 2014 · Updated 12 hours, 12 minutes ago

Powder should be aplenty Wednesday morning when Steamboat Ski Area opens for the 2014-15 season.
MORE LIFESTYLE
OUTDOORS
November 25, 2014

The Turkey Trot returns Thursday with new management.
MORE OUTDOORS
Explore Steamboat Businesses
Browse by Category
Bars & Clubs, Movies, Film, & Video, Events, Venues, Video Stores, more
Auto Dealers, Parts & Accessories, Car Washes, Gas Stations, Towing & Wreckers, more
Barbers, Beauty Salons, Day Spas, Fitness & Exercise, Nails, Tanning Salons, more
Advertising, Organizations, Energy, Engineers, Industrial, Laboratories, Vending, more
Country Clubs, Social Services, Neighborhood Associations, Community Centers, Senior Services, more
Hardware, Installation Services, Repairs & Services, Retail stores, Training, Web design, more
Colleges & Universities, K-12 Schools, Music instruction, Preschools, Private & Parochial Schools, Tutoring, more
Restaurants, Grocery Stores, more
Alternative Medicine, Chiropractors, Counseling Services, Dentists, Doctors Clinics, more
Appliances, Cleaning Services, Furniture, Housewares, more
Moving & Relocation, Property Management, Agencies, Appraisal, Developers, Inspection, more
Bowling, Cycling, Golf, Paint Ball, more
Antiques & Collectibles, Books, Electronics, Furniture & Home Decor, Footwear, more
Architects, Bail Bonds, Banks, Carpentry & Cabinetry, Newspapers, more
Cruises, Hotels & Lodging, Limos & Shuttles, Taxi Services, Travel Agencies, more
1901 Curve Plaza, Steamboat Springs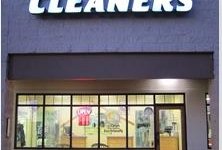 1815 Central Park Drive, Steamboat Springs
525 Lincoln Avenue, Steamboat Springs
Rating: 5

I love Black Diamond! It is so reassuring to be able to take my car to a highly qualified ASC ...

Reviewed by fireintherain

Rating: 4

Oh how I love to counter untrue reviews. I personally have had many car purchasing experiences with Tom at Checkpoint ...

Reviewed by MsRed

Rating: 1

**HORRIBLE!** Whatever you do, do not buy from Tom. He is a JERK. Very rude, especially to women. He scream ...

Reviewed by Andeerat