ENTERTAINMENT
October 30, 2014

Another October, another selection of horror-centric movies released in theaters. This year is no exception, whether your tastes lie with the extremely abject — in which case, be sure to check out Kevin Smith's "Tusk" — the sensation of a good old-fashioned seance — "Ouija" — or something that is only slightly in the neighborhood of the holiday like the dramedy "The Skeleton Twins." Here's an assessment of some of the latest appropriate offerings.
MORE ENTERTAINMENT
LIFESTYLE
October 31, 2014

Rain, rain go away, come again some other day. Our farmers need to cut their hay, and we in Steamboat want to play.
MORE LIFESTYLE
OUTDOORS
October 27, 2014

Don't be surprised if you see a blazing fireball or two streaking across the heavens while you are out trick-or-treating this Halloween season. There's no reason for alarm. It's just the annual Taurid meteor showers reaching their peak of activity.
MORE OUTDOORS
Explore Steamboat Businesses
Browse by Category
Bars & Clubs, Movies, Film, & Video, Events, Venues, Video Stores, more
Auto Dealers, Parts & Accessories, Car Washes, Gas Stations, Towing & Wreckers, more
Barbers, Beauty Salons, Day Spas, Fitness & Exercise, Nails, Tanning Salons, more
Advertising, Organizations, Energy, Engineers, Industrial, Laboratories, Vending, more
Country Clubs, Social Services, Neighborhood Associations, Community Centers, Senior Services, more
Hardware, Installation Services, Repairs & Services, Retail stores, Training, Web design, more
Colleges & Universities, K-12 Schools, Music instruction, Preschools, Private & Parochial Schools, Tutoring, more
Restaurants, Grocery Stores, more
Alternative Medicine, Chiropractors, Counseling Services, Dentists, Doctors Clinics, more
Appliances, Cleaning Services, Furniture, Housewares, more
Moving & Relocation, Property Management, Agencies, Appraisal, Developers, Inspection, more
Bowling, Cycling, Golf, Paint Ball, more
Antiques & Collectibles, Books, Electronics, Furniture & Home Decor, Footwear, more
Architects, Bail Bonds, Banks, Carpentry & Cabinetry, Newspapers, more
Cruises, Hotels & Lodging, Limos & Shuttles, Taxi Services, Travel Agencies, more
600 South Lincoln Avenue, Steamboat Springs
525 Lincoln Avenue, Steamboat Springs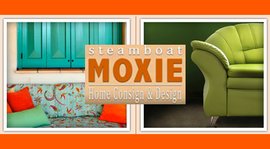 1855 Shield Drive, Steamboat Springs
Rating: 1

Revelation Roofing is Hired through our management company. They are the worst contractors I've ever seen, their methods for removing ...

Reviewed by gabrielwennrich

Rating: 5

Chad always has a great selection of skis and gear to check out or purchase. If you are an alpine ...

Reviewed by kathleen

Rating: 5

****Great Service and authentic Native American Indian Artistic jewelry, pottery, sand art, baskets, and so much more.** <BR> **Max waited ...

Reviewed by loghomes