What in Steamboat are you searching for?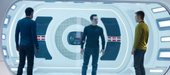 May 23, 2013
For years, Tribbles, Klingons and the Prime Directive were terms that appealed to only a select few. Some may be against the change in what's cool, but "Star Trek Into Darkness" keeps the quest going to make these things universal.
May 22, 2013
Area campgrounds are opening ahead of Memorial Day weekend, though recent wet weather will keep many in Routt County closed.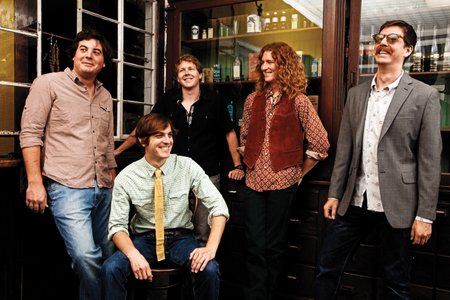 May 23, 2013
You don't have to be from the Lone Star State to appreciate the music in store for Steamboat when the Wheeler Brothers and Suzanna Choffel, both originally from Austin, perform at 7:30 p.m. Friday at the Chief Theater.

Browse by Category
Bars & Clubs, Movies, Film, & Video, Events, Venues, Video Stores, more
Auto Dealers, Parts & Accessories, Car Washes, Gas Stations, Towing & Wreckers, more
Barbers, Beauty Salons, Day Spas, Fitness & Exercise, Nails, Tanning Salons, more
Advertising, Organizations, Energy, Engineers, Industrial, Laboratories, Vending, more
Country Clubs, Social Services, Neighborhood Associations, Community Centers, Senior Services, more
Hardware, Installation Services, Repairs & Services, Retail stores, Training, Web design, more
Colleges & Universities, K-12 Schools, Music instruction, Preschools, Private & Parochial Schools, Tutoring, more
Restaurants, Grocery Stores, more
Alternative Medicine, Chiropractors, Counseling Services, Dentists, Doctors Clinics, more
Appliances, Cleaning Services, Furniture, Housewares, more
Moving & Relocation, Property Management, Agencies, Appraisal, Developers, Inspection, more
Bowling, Cycling, Golf, Paint Ball, more
Antiques & Collectibles, Books, Electronics, Furniture & Home Decor, Footwear, more
Architects, Bail Bonds, Banks, Carpentry & Cabinetry, Newspapers, more
Cruises, Hotels & Lodging, Limos & Shuttles, Taxi Services, Travel Agencies, more
729 Lincoln Avenue, Steamboat Springs
521 Lincoln Avenue, Steamboat Springs
609 Yampa Street, Steamboat Springs

We feature design tips, specials, events, and more! Read our blog here.

We have a new summer menu starting on Memorial Day! Receive 20% off spa services through Labor Day. *Some exclusions apply. Call for details.

Come to Wildhorse Salon TODAY for all of your body waxing needs! We will match any price! Call (970) 879-1222 for more details, or to book your appointment with us ...
Rating: 5

There are a lot of good restaurants around Steamboat, but I always seem to find myself craving Noodles & More. ...

Reviewed by dtullos

Rating: 5

Centrally located downtown and next to the bike path, Bud Werner Memorial library is a special stop for locals and ...

Reviewed by tmanzanares

Rating: 5

Great selection of organic/natural foods and goods and great downtown location. Their prices are competitive with the larger grocery stores, ...

Reviewed by tmanzanares