ENTERTAINMENT
July 28, 2014

The 30 Art Steamboat finalists, who hail from a variety of western states, will be competing for a $10,000 grand prize during the All Arts Festival in Steamboat.
MORE ENTERTAINMENT
LIFESTYLE
July 27, 2014

If you suspect that your child may be delayed in any stage of development as they grow, you are just a phone call away from support and assistance.
MORE LIFESTYLE
OUTDOORS
July 28, 2014

Rasalgethi (pronounced ras-al-geth'-ee) is a remarkable star. It is one of the reddest stars visible to the unaided eye and, with its faint emerald green companion star, makes for a wondrous sight through a telescope.
MORE OUTDOORS
Explore Steamboat Businesses
Browse by Category
Bars & Clubs, Movies, Film, & Video, Events, Venues, Video Stores, more
Auto Dealers, Parts & Accessories, Car Washes, Gas Stations, Towing & Wreckers, more
Barbers, Beauty Salons, Day Spas, Fitness & Exercise, Nails, Tanning Salons, more
Advertising, Organizations, Energy, Engineers, Industrial, Laboratories, Vending, more
Country Clubs, Social Services, Neighborhood Associations, Community Centers, Senior Services, more
Hardware, Installation Services, Repairs & Services, Retail stores, Training, Web design, more
Colleges & Universities, K-12 Schools, Music instruction, Preschools, Private & Parochial Schools, Tutoring, more
Restaurants, Grocery Stores, more
Alternative Medicine, Chiropractors, Counseling Services, Dentists, Doctors Clinics, more
Appliances, Cleaning Services, Furniture, Housewares, more
Moving & Relocation, Property Management, Agencies, Appraisal, Developers, Inspection, more
Bowling, Cycling, Golf, Paint Ball, more
Antiques & Collectibles, Books, Electronics, Furniture & Home Decor, Footwear, more
Architects, Bail Bonds, Banks, Carpentry & Cabinetry, Newspapers, more
Cruises, Hotels & Lodging, Limos & Shuttles, Taxi Services, Travel Agencies, more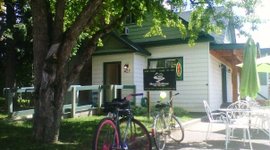 427 Oak Street, Steamboat Springs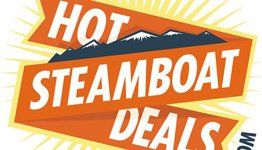 1901 Curve Plaza, Steamboat Springs
1901 Curve Plaza, Steamboat Springs
Rating: 4

When we are in the mood for an early dinner, Nachos and Margs at the Cantina are our favorite choice. ...

Reviewed by chriswening

Rating: 5

Sleeping Bear Pediatrics is amazing. Their short wait times and friendly staff make for an exceptional experience.

Reviewed by skiergirl

Rating: 5

Melissa and her team are terrific! Very knowledgeable, attentive and CAREFUL. I've had 2 hip replacements with very different rates ...

Reviewed by lsybrandt