ENTERTAINMENT
February 4, 2016

This year marks the 103rd Winter Carnival featuring a variety of traditional events from the community tubing party to the street events and Night Extravaganza.
MORE ENTERTAINMENT
LIFESTYLE
February 4, 2016

This week, ZEST features Creekside Cafe, the longtime locals' breakfast establishment.
MORE LIFESTYLE
OUTDOORS
January 21, 2016

With the snow showing no signs of stopping, Explore's health and fitness contributor Sarah Coleman offers a few tips on how to fight the winter blues.
MORE OUTDOORS
Explore Steamboat Businesses
Browse by Category
Bars & Clubs, Movies, Film, & Video, Events, Venues, Video Stores, more
Auto Dealers, Parts & Accessories, Car Washes, Gas Stations, Towing & Wreckers, more
Barbers, Beauty Salons, Day Spas, Fitness & Exercise, Nails, Tanning Salons, more
Advertising, Organizations, Energy, Engineers, Industrial, Laboratories, Vending, more
Country Clubs, Social Services, Neighborhood Associations, Community Centers, Senior Services, more
Hardware, Installation Services, Repairs & Services, Retail stores, Training, Web design, more
Colleges & Universities, K-12 Schools, Music instruction, Preschools, Private & Parochial Schools, Tutoring, more
Restaurants, Grocery Stores, more
Cannibus & Medical Marijuana, Alternative Medicine, Chiropractors, Counseling Services, Dentists, Doctors Clinics, more
Appliances, Cleaning Services, Furniture, Housewares, more
Moving & Relocation, Property Management, Agencies, Appraisal, Developers, Inspection, more
Bowling, Cycling, Golf, Paint Ball, more
Antiques & Collectibles, Books, Electronics, Furniture & Home Decor, Footwear, more
Architects, Bail Bonds, Banks, Carpentry & Cabinetry, Newspapers, more
Cruises, Hotels & Lodging, Limos & Shuttles, Taxi Services, Travel Agencies, more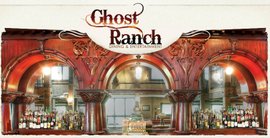 56 7th Street, Steamboat Springs
2565 Copper Ridge Drive, Steamboat Springs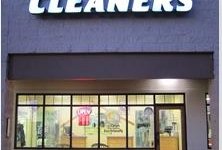 1815 Central Park Drive, Steamboat Springs