ENTERTAINMENT
July 24, 2014

Three hours, one minute and 42 seconds sounds lengthy enough for a feature film. When you consider this is the span of the piece of the accidental amateur skin flick causing all the problems in the comedy "Sex Tape," it seems downright infinite. And while the movie itself is only half this duration, it somehow seems even longer.
MORE ENTERTAINMENT
LIFESTYLE
July 23, 2014

If you've lost a sandal, sunglasses or a beer can in the Yampa River, Monday would be a good day to go back and retrieve it.
MORE LIFESTYLE
OUTDOORS
July 24, 2014

As with any sport, having the right equipment and learning from a professional make all the difference.
MORE OUTDOORS
Explore Steamboat Businesses
Browse by Category
Bars & Clubs, Movies, Film, & Video, Events, Venues, Video Stores, more
Auto Dealers, Parts & Accessories, Car Washes, Gas Stations, Towing & Wreckers, more
Barbers, Beauty Salons, Day Spas, Fitness & Exercise, Nails, Tanning Salons, more
Advertising, Organizations, Energy, Engineers, Industrial, Laboratories, Vending, more
Country Clubs, Social Services, Neighborhood Associations, Community Centers, Senior Services, more
Hardware, Installation Services, Repairs & Services, Retail stores, Training, Web design, more
Colleges & Universities, K-12 Schools, Music instruction, Preschools, Private & Parochial Schools, Tutoring, more
Restaurants, Grocery Stores, more
Alternative Medicine, Chiropractors, Counseling Services, Dentists, Doctors Clinics, more
Appliances, Cleaning Services, Furniture, Housewares, more
Moving & Relocation, Property Management, Agencies, Appraisal, Developers, Inspection, more
Bowling, Cycling, Golf, Paint Ball, more
Antiques & Collectibles, Books, Electronics, Furniture & Home Decor, Footwear, more
Architects, Bail Bonds, Banks, Carpentry & Cabinetry, Newspapers, more
Cruises, Hotels & Lodging, Limos & Shuttles, Taxi Services, Travel Agencies, more
700 Yampa Street, Steamboat Springs
525 Lincoln Avenue, Steamboat Springs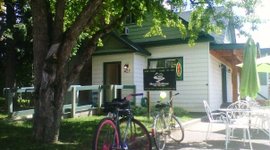 427 Oak Street, Steamboat Springs
Rating: 5

Sleeping Bear Pediatrics is amazing. Their short wait times and friendly staff make for an exceptional experience.

Reviewed by skiergirl

Rating: 5

Melissa and her team are terrific! Very knowledgeable, attentive and CAREFUL. I've had 2 hip replacements with very different rates ...

Reviewed by lsybrandt

Rating: 5

Great!

Reviewed by laurencc18