Trevor G. Potter
Formed in Steamboat Springs, CO.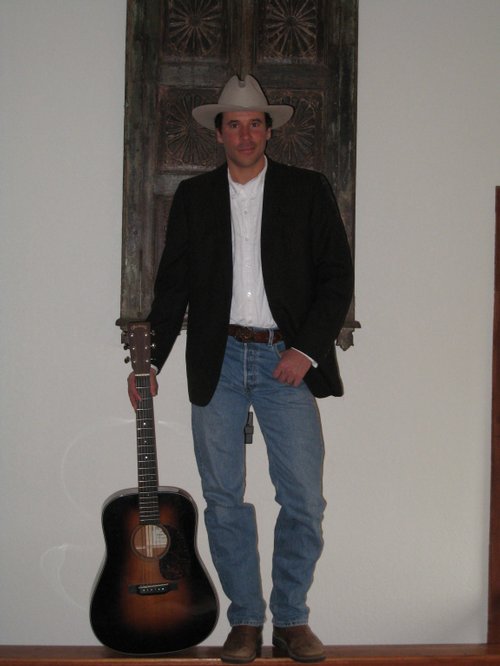 Upcoming shows
No scheduled events.
Description
Current Status: Playing regularly at venues in Steamboat Springs
Sound description: Potter has an Americana storyteller style, playing mostly original tunes with a wide range of covers to fall back on
Influences: (compiled by Trevor Potter): "I really listen to everything I can get my hands on. Musical influences are hard to pinpoint, but the inspiration is a bottomless well. Bob Dylan, Bob Marley, Bob Neuwirth. John Hartford, John Stewart, Mississippi John Hurt. Guy Davis, Guy Clark, Dillard & Clark. Pete Townsend, Peter Rowan, Peter Tosh. James Taylor, James Talley, James McMurtry. Billy Joe Shaver, Billy Don Burns, Billy Bragg. And let's not forget Waylon and Willie and the Boys. The list goes on and on."
Similar to: Americana acoustic singer-songwriters
Genre
History
Trevor G. Potter is a singer-songwriter and guitarist based in Steamboat Springs. He plays regularly at bars, restaurants and music venues in the area, including Mahogany Ridge Bar & Grill, The Boathouse Pub and Ghost Ranch Saloon. Potter also works at First String Music, where he plans to book and organize a new concert series. (December 2009)