Missed the Boat
Formed in Steamboat Springs, CO in 2007.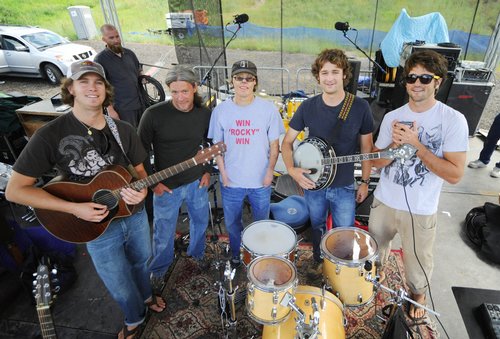 Upcoming shows
No scheduled events.
Description
Current Status: Touring.
Sound description: Missed the Boat started out playing what band members called "rockin' folk bluegrass." The music pairs simple, country-style, heartfelt lyrics with a frequently upbeat rhythm.
Influences: Bill Monroe, New Grass Revival, Bob Marley, the Grateful Dead, the Rocky Mountains and Colorado.
Similar to: Bluegrass and folk music with an updated feel.
Genres
Bluegrass / Roots, Country / Rockabilly, Dance, Jam
History
Missed the Boat formed in Steamboat Springs in late 2007 after its founding members met one another at local open mic nights. The original members were Ryan Cox (guitar, lead vocals), Andrew Henry (mandolin), Carol Ives (bass) and Pat Waters (drums). Bryan Joyce now plays bass, and Peter Hall has joined the group on harmonica.
Missed the Boat's first album, "Rollin'," received several first-round GRAMMY nominations.